Team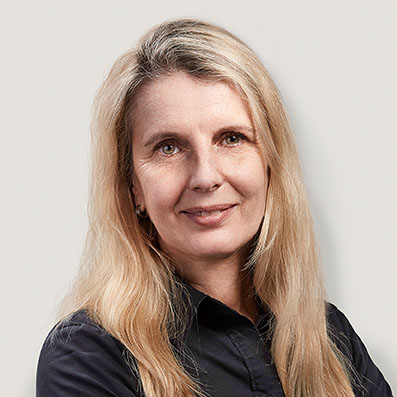 Originally from?
The city of birth (Nuremberg) and the zodiac sign (Aquarius) have been confirmed.

The story so far?
Studied communications, market and advertising psychology at LMU Munich. She worked in a PR agency parallel to her studies. On graduating, she founded the HighTech communications agency. Other qualifications: Social Media Manager (Deutsche Presseakademie).

And at HighTech communications?
Managing director (commercial department). Responsible for finance & controlling, human ressources, compliance and business development. Data protection officer.

Interests/hobbies?
Her cats Sushi and Mrs. Brösl, her horses Wendika and Georgie, literature.

Strengths?
In the opinion of employees and customers: Strong organizational talents combined with an outstanding feel for quality and inexhaustible humor.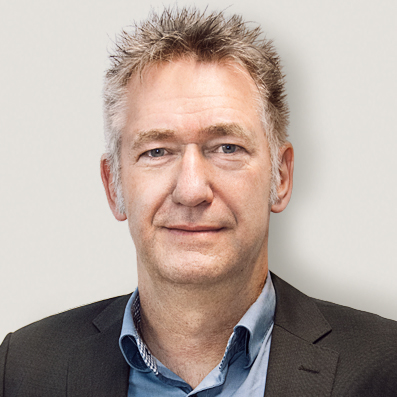 Originally from?
The North German coast, where he was washed up during the 1962 storm.

The story so far?
Studied politics, economics, and communications in Munich. Following graduation, he worked as project manager for a number of PR and marketing agencies. Switched to industry. His last stint was as marketing/sales manager for FAST Multimedia AG. Partner with HighTech communications since April 2000.

And at HighTech communications?
Strategy consulting and campaign planning.

Interests/hobbies?
Sports/volleyball and American management literature ("Who on earth gave Germans permission to write about management and marketing?").

Strengths?
Eating ice cream, finding cookies - while dashing off a comprehensive communication concept at the same time.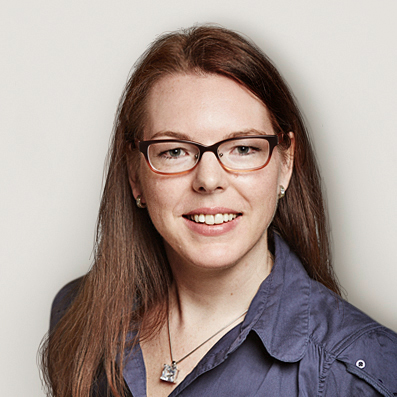 Originally from?
The Dachau district. Since 1978. Nearly became an April Fools' Day joke.

The story so far?
After the first three steps, bank training, secondary vocational school, business studies while working, I found my way into the fascinating world of the PR trade through professional press relations training at the Journalist's Academy. A traineeship at a Munich PR agency yielded further hands-on experience.

And at HighTech communications?
PR Consultant. Always on the spot to take up the "target coordinates" and for any and all concerns that our clients may also have in mind.

Interests/hobbies?
Recently started gardening. For some time now, art ("Who's coming along to the next exhibition?" And when wielding a brush myself: preferably with acrylic paint).

Strengths?
Focussed organisation and everything under control. And if chaos does break out sometime: then a pack of nuts in the drawer helps to keep strong nerves.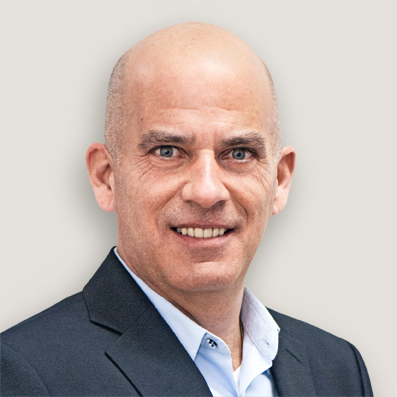 Originally from?
Real Munich native and proud o fit. Living some kilometers outside the metropolis for some years now, gives him a kind of 'hillbilly status'.

The story so far?
Studies of business adminstration in Munich. Thereafter positions in Marketing, Communications and PR at various hightech companies. For more than 15 years now taking care of clients from agency side in all matters concerning product, brand and company communication (strategies, planning, execution and controlling).

And at HighTech communications?
Content Creation und HTCtv

Interests/hobbies?
Enjoys Italien art of living at trips to e.g. Venice or Florence or by home-cooking for family and friends. This obviously does leave marks, especially in the midlle oft he body, so indoor and outdoor sports are creating at least some balance. Cat Lily benefits enormously from almost ecstatic enthusiasm for its species.

Strengths?
Honest excitement for hightech products and the details and stories behind. Mastering the challenge, to make even 'dry' technical content accessible to various groups of readers. Keeping a cool head even in times of high deadline pressures for reliable delivery.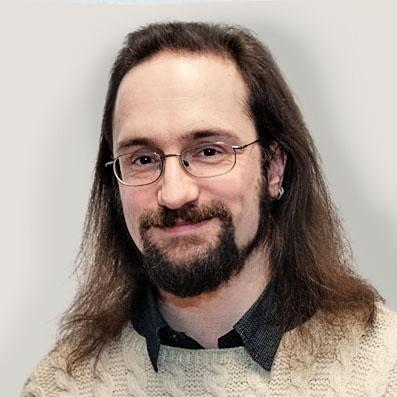 Originally from?
Baptised with Rhine water in 1968 but raised and at home in the Augsburg area.

The story so far?
Philosophical, American, and political science studies at the Augsburg University, trainee and editorial staff member with a specialist publisher, more than a decade of experience in the fields of IT and electronics.

And at HighTech communications?
PR Copy editor

Interests/hobbies?
Medieval object culture and historical fencing. Turns his findings into practice as a medieval actor in hand-sewn garments. Harmless otherwise.

Strengths?
Communicating technicalities intelligibly. Devoting himself to the strangest products of the clients of his.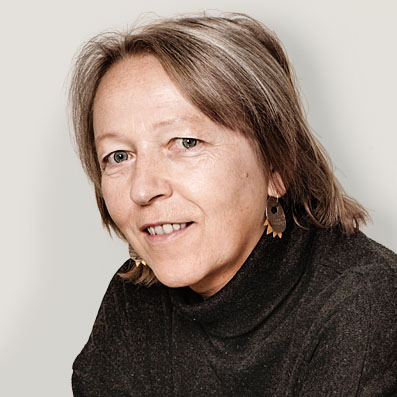 Originally from?
She saw her first glimmer of sunshine in the summer of 1954 in Stuttgart, the city nestled between forests and vineyards. A few years later she moved to Munich to study history, and thereafter remained loyal to the Bavarian media metropolis.

The story so far?
She earned her Master of Arts in history and art science at LMU Munich. After graduating, she worked as proofreader, copy editor, duty editor, editor-in-chief, production manager, project manager, Web administrator, and layout artist for a number of different publishers and agencies.

And at HighTech communications?
Inge coordinates the various HighTech communications activities. She is the direct contact person for media.

Interests/hobbies?
Packing her backpack and setting off to explore, travel, discover - when she has time. Also: seeing, experiencing, and understanding. Learning languages, if not perfectly then at least as many as possible.

Strengths?
Professional experience has taught her to stay calm and poised even amid the turmoil of agency work. Flexibility is her mainstay. After all, there is no such thing as problems, there are only challenges.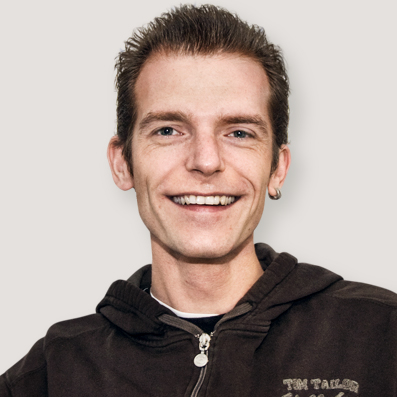 Originally from?
Munich is where he has lived since 1977. He was born in the Taxis Street, and now lives in the outback in Gröbenzell (with direct commuter train link to High Tech communications).

The story so far?
Studied sound engineering. Then seven years as independent media designer before joining the HighTech communications team.

And at HighTech communications?
Lord of the Pixels: visuals, Web design and programming.

Interests/hobbies?
Photography, his two daughters.

Strengths?
Combining creativity and efficiency - with deadlines looming.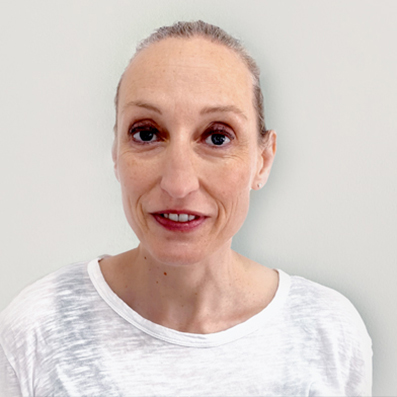 Originally from?
The outskirts of Munich – the perfect mixture of suburbanite and ruralite!

The story so far?
My journey from arts & crafts (apprenticeship certificate in woodcarving) to graphics (online & print media design), only needed a different toolset to switch from analogue to digital. But whether wood, stone, pixels or vectors, one thing always remains the same: when it all comes together, it makes the heart beat a little faster.

And at HighTech communications?
Graphics. Includes layout, typesetting, image editing & retouching, composition, infographics, creation of small illustrations (key visuals, icons). And the most important thing of all (and always exciting!): getting inside the mind of the client to grasp exactly what they want and then translating it visually in a way that pushes all the right buttons of the target audience.

Interests/hobbies?
Graphics, because I can't ever switch it off… sometimes even the breakfast table gets the full layout treatment! As a counterbalance: Yoga. Absolutely vital and always a great source of energy and joy. Oh, and books, books, books!

Strengths?
To strive to achieve the best possible results in everything I do.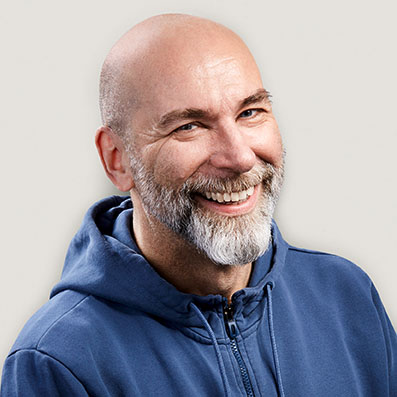 Originally from?
There and back again: Enrico was born in Munich, raised in Italy,came back to study here and to stay.

The story so far?
He studied music at MGI but has always had a passion for audio and sound in general as well as for film and photo. After working as freelancer for BR for 15 years, he provides his skills today to HTC.

And for HighTech communications?
Audio-photo-video specialist

Interests/hobbies?
He belongs to the lucky ones who have successfully turned their hobby into a profession: as musician and video specialist from equiping the set to post production. When he needs a break from his work, he likes to cook.

Strengths?
Enrico always keeps his cool and he always manages to make everyone look good in front of the camera.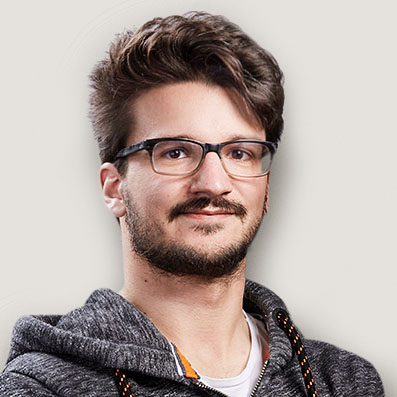 Originally from?
Maxi is a real "Münchner Kindl" and enjoys his life in the city on the Isar River to the fullest.

The story so far?
His education as a media designer for image and sound was not enough for him, so he studied photo design on top.

And for HighTech communications?
Photographer and cinematographer

Interests/hobbies?
Maxi gets totally enthusiastic about everything that has to do with photo, video and film. If time permits, he also likes to go to the nearby mountains for cycling, hiking and paragliding.

Strengths?
Master of camera technology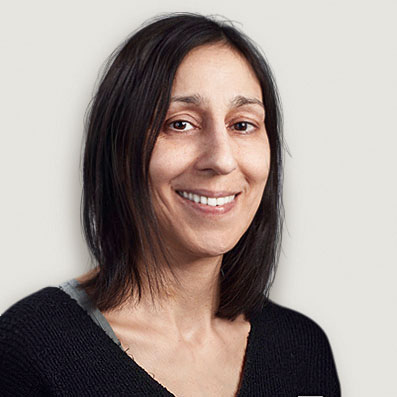 Originally from?
She found the Fünfseenland very beautiful, but still a little bit too idyllic. In Munich she has been feeling very comfortable for many years now.

The story so far?
Has tried out a lot in her life and reinvented herself again and again, before she discovered her talent for communication and marketing as niche for herself.

And at HighTech communications?
Acquisition

Interests/hobbies?
Petra is a real fan of everything that has to do with criminology and therefore she has a faible for all specialist literature. She doesn't miss a single "Tatort" on a Sunday night. From time to time she prefers her books and movies to be a bit creepier.

Strengths?
In the field of interpersonal communication no one can fool her. Petra quickly finds out how her conversation partners tick.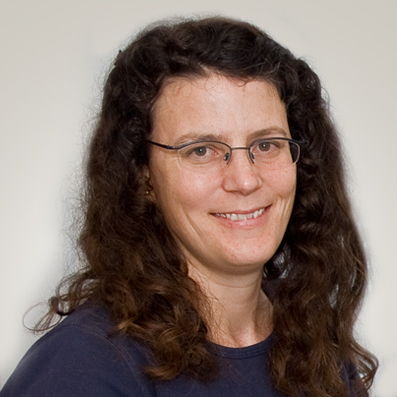 Originally from?
Was born in Munich in 1970 and, at an early age, showed a natural inclination for building blocks rather than dolls.

The story so far?
Graduated as construction engineer, worked a year as builder, then in an architect's bureau, and another year redecorating her home with her husband Peter and his two left hands. Later she switched from tiles to files.

And at HighTech communications?
Accounting from A to Z and 1 to n.

Interests/hobbies?
Volleyball, horseback riding, building.

Strengths?
Booking numbers to accounts just as accurately as she sends the tennis ball over the net.